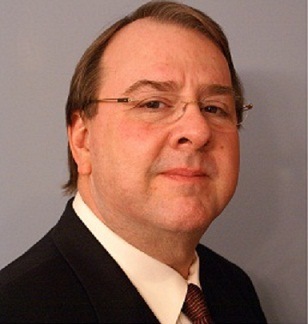 Tim founded TNTuck Business Solutions LLC to offer Small and Mid Sized business owners/management an experienced "Hands On" resource to assist in improving their company's operating performance.

Tim has served as CEO, CFO, and CIO in addition to numerous operational and consulting roles in a variety of industries for over 30 years. Tim's breadth and depth of experiences have proven to enhance the successful execution of numerous operating performance activities.


As a Certified Public Accountant, Tim spent 10 years with the largest International Accounting Firm enhancing his training as an MBA by assisting Service, Manufacturing, Utility, Retail and Non-Profit clients with their accounting and financial requirements, performance improvement programs and acquisitions. He later served as the Chief Financial Officer (CFO) of Manufacturing, Publishing and Telecommunication companies. In addition to expertise in acquisitions, reorganizations and reengineering activies, his performance enhancement projects in areas such as credit and collections has reduced Bad Debt experience by greater than 50%.


He has served as the executive in charge of IT planning, requirements and program management in addition to Chief Information Officer (CIO). He has led from his IT roles in addition to Operational roles, the design, process and performance improvement reengineering and execution of next generation B/OSS's. Tim brings a unique view of technology and systems from both the technology, user and customer perspectives.


Tim has been responsible for Enterprise-wide Customer Experience performance analysis and improvement programs resulting in technology and process modifications yielding customer churn/attrition reductions in excess of 40%. Tim has implemented advanced Customer Survey and feedback structures including Net Promoter Score programs.


Tim has led Multi-location Call Centers, Advanced Technology Repair Centers, Service Delivery organizations; Sales Engineering teams, Billing Operations, Major/Elite Customer Care units, Purchasing, Warehouses, and Sales.


As a corporate "troubleshooter" Tim has directed the turnaround of failing construction and IT programs, resulting in savings in excess of $20 million. He has also led PMO's, Acquisition Intergrations and Performance Improvement/Operational Effectiveness programs.


Throughout each of the above roles Tim has has established Performance Improvement and Operational Effectiveness organizations responsible for the development of all operational and key performance data and analysis along with associated process and quality improvement programs and Quality assessment activities.


In short Tim's experiences allows him to interact and communicate with all functional areas of your company, from Sales to Accounting, Manufacturing to Customer Care, IT to HR, Boardroom and Investors to Bankers and Vendors with the objective to draw upon his and your company;s resources to insure success in the enhancement of its operational performance.